In the past 20 years, ToughCover Structure has been offering various of Fabric Buildings, Storage Warehouse Tent, Portable Shelters to customers from all over the world, and great thanks to supports from all customers, we've been growing and developing together with our customers. Compared with the traditional steel/wood building, the fabric buildings are still "new" and not quite familiar and trusted by many people. ToughCover Fabric Buildings use Hot galvanized steel tubing as framework, and 610/850 gram/square meter PVC fabric as cover. The hot galvanized tubing are thick galvanization on both sides for best antirust and durable. Our PVC fabric are highest quality and strong for force/load, they are light-permeable, UV resistant, Fire retardant.
All ToughCover structures are well engineered and designed for load. Our buildings are designed to be clearspan that do not have Any interior columns that allow the maximum usable space, while most other competitors and traditional steel buildings require interior supports. In our building/tent, you could get a superior height and clearance, your cargos, equipments, vehicles, forklifts, trucks could move and operate freely and easily, without any interfere by interior uprights of traditional metal buildings.
Compared to traditional metal/wood building, ToughCover Shelters/Buildings are fast to construct/install, low cost per square meter/foot, durable, strong for load and removable. They are perfect choice for people, who want a large space to build fast, while keeping their budget well. Take our model TC407021 fabric covered building (L21.4 x W12.2 x H6.4m, L70' x W40' x H21') for example, it only require 6-8 people and a lifting table/forklift and 10-16 hours to construct. And it could be disassembled easily and move to other sites. All parts that needed for assembly are included in the crate package, like bolts and anchors, and all steel parts are pre-drilled.
ToughCover structures/buildings are a superior choice for equipment storage, cargo warehousing, vehicle parking, portable carport/garage, hay/crop barn, sand/salt storage, industrial and mining/oil facility and more. Contact us now for a quote. Both retail and wholesale are welcomed, we offer the best value for your investment.
For your information, here are some details of our structure/buildings.
Twisted Purlins for strength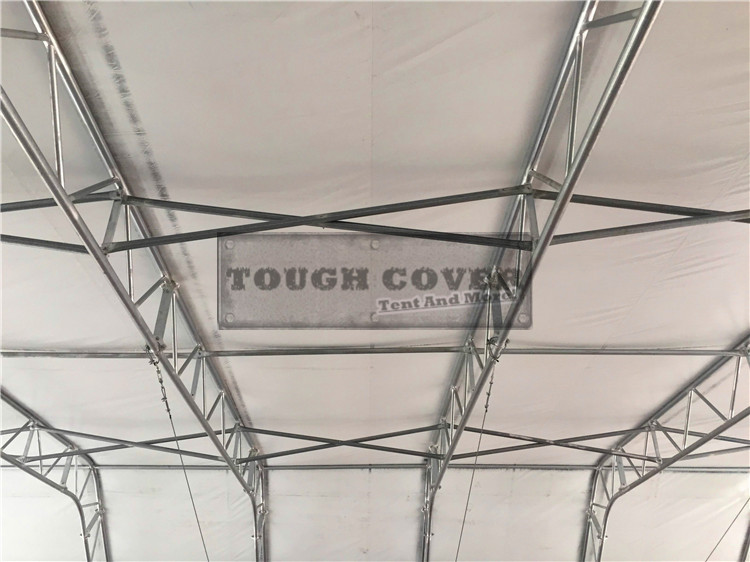 Crossing supports at sidewall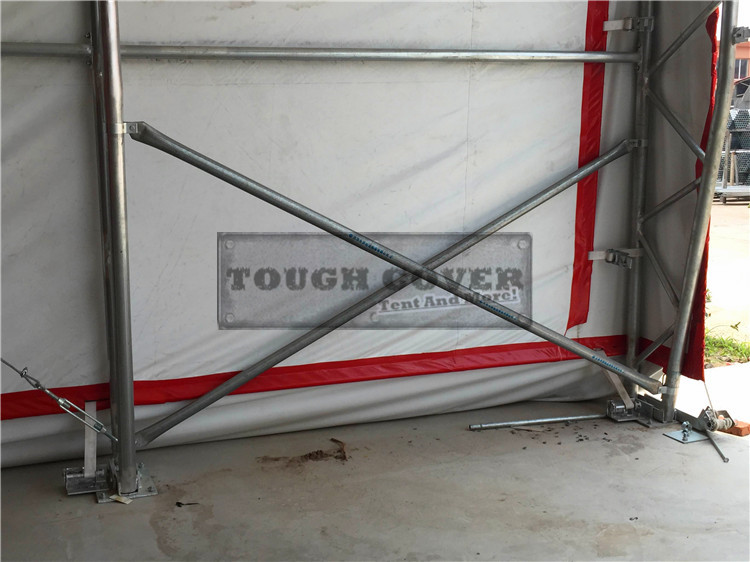 Winch roll up door system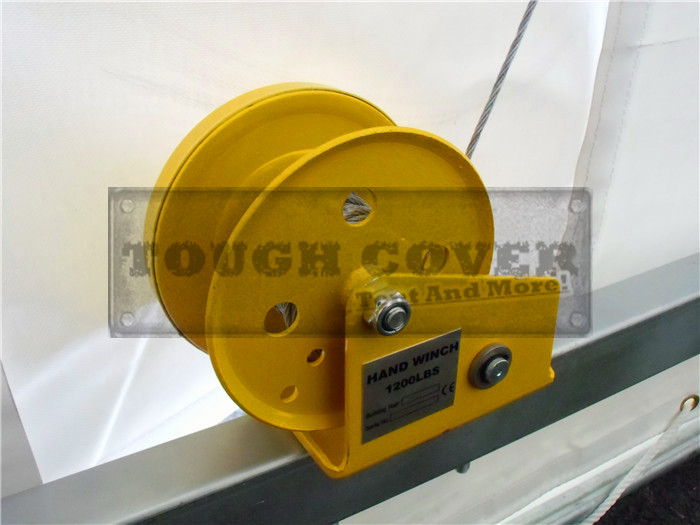 Man enterance door is available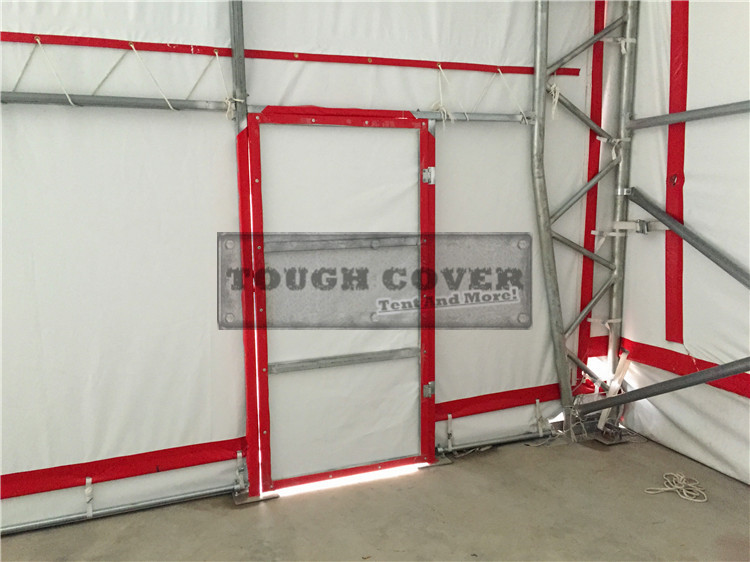 Cover tensioned by ratchet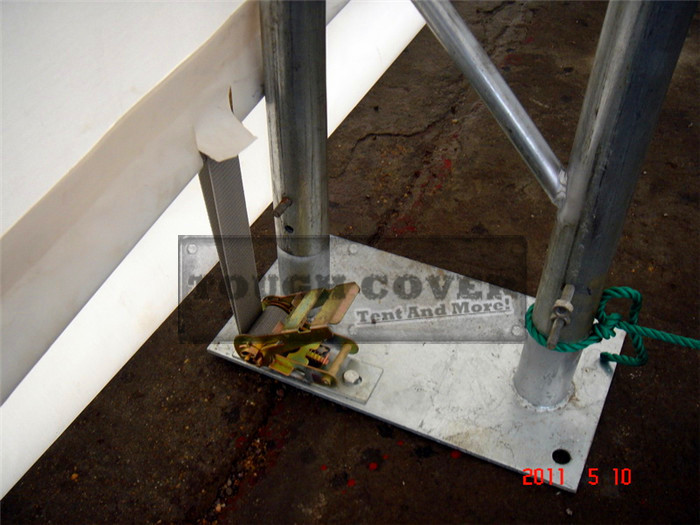 Packed by strong crates